Scottish Justice Finds British Parliament Suspension "Illegal"
2019-09-11T10:22:28.469Z
A group of parliamentarians challenged Boris Johnson's decision to suspend business until October 14, just two weeks before the Brexit deadline.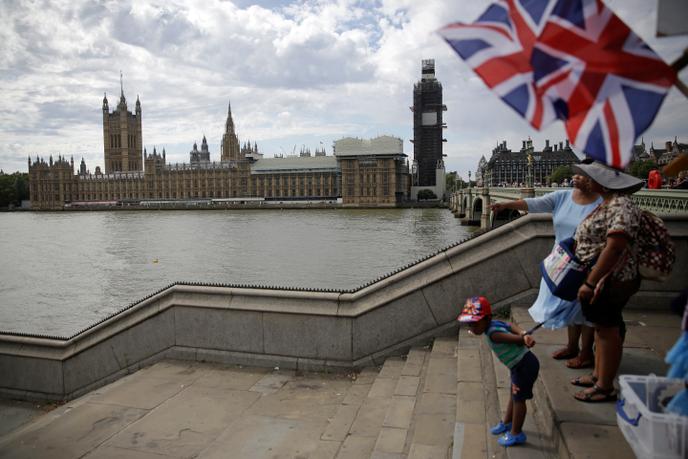 ---
On August 28, Prime Minister Boris Johnson announced the closure of the Westminster Parliament (here September 3) for five weeks, while the debate over the brexit ignite political class across the Channel. Matt Dunham / AP
Three judges of the Scottish Court of Appeal ruled Wednesday, September 11 that the suspension of the British parliament decided by Boris Johnson, "which aims to obstruct the parliament," is illegal. This decision, however, does not apply directly and, as the government has promptly appealed, a final decision will have to be rendered by the British Supreme Court in the coming days.
A group of 75 parliamentarians challenged the prime minister's decision to suspend London's parliament for five weeks in court. Effective since Monday night, this forced closure, just weeks before the UK's withdrawal from the European Union, has raised stiff opposition, and other legal proceedings have been launched against the decision of Boris Johnson.
Article reserved for our subscribers Read also Brexit: Parliament is suspended, political confusion is worsening
The government is appealing
In a summary of the judgment, the three Scottish judges write that this suspension is "unlawful, therefore null and void," but they do not require immediate application of the judgment. Yet a lawyer who brought the case, quoted by the British newspaper The Guardian , understands him that, "unless the Supreme Court gives a different order by then, parliament is no longer suspended, and this immediately. This is the first judicial victory of the opponents of this very controversial suspension.
Article reserved for our subscribers Read also "Brexit highlights the weaknesses of the British political system"
In a statement, Downing Street said "disappointed" by this decision. The British Supreme Court is to consider the case from 17 September.