At the UN, three African states call for the lifting of sanctions against Sudan
2019-09-11T08:52:28.381Z
The country is still classified by some states as "supporting terrorism" and is subject to a sanctions regime in force since 2005.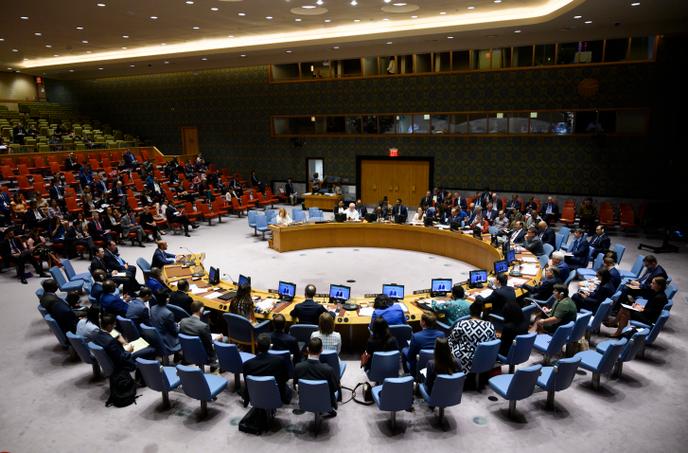 ---
The United Nations Security Council, New York, August 13, 2019. JOHANNES EISELE / AFP
The three non-permanent African members of the UN Security Council, South Africa, Côte d'Ivoire and Equatorial Guinea, called for the lifting of sanctions against Sudan on Tuesday, including its States as a country supporting terrorism.
In a joint statement, these three members, as well as the representation of the African Union (AU) to the UN, recall that the AU Peace and Security Council has already lifted its sanctions against Sudan, at the same time seen positive developments in this country.
Read also Sudan: Abdallah Hamdok unveils first transitional government
It is now a question of following this movement "by calling on all the countries concerned to lift their sanctions against Sudan" , underlines the declaration of the three members of the Security Council. This lifting must include its withdrawal from "the list of countries supporting terrorism," they add in reference to that established by the United States.
Within the United Nations, a general sanctions regime has been in force since 2005. This includes an arms embargo and individual measures (travel ban and asset freeze). "We urge the new Sudanese government to scrupulously respect and implement the provisions of the Road Map" for a peaceful transition, the three African countries also said in their statement.
The aim is to "hold free, fair and transparent parliamentary and presidential elections to create the conditions for a peaceful transition to ensure lasting peace and stability in Sudan," they said.