Robert Frank: "I do not want to market my work"
2019-09-10T15:43:33.643Z
The photographer and filmmaker, who died on September 9, spoke very little. "Le Monde" met him in 1994 for a long interview in which he gave his reflections on the field of a work, the evolution of his work and his fifty years of photography, video and cinema.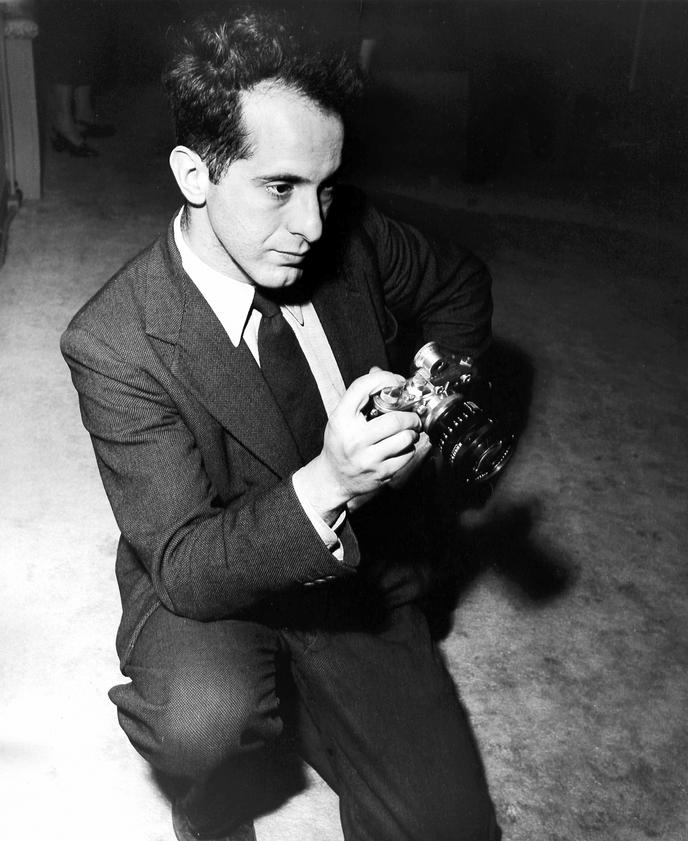 ---
Subscribers article
Portrait of Robert Frank in 1954 by Fred Stein. Fred Stein / picture-alliance / dpa / AP Images
We are republishing this 1994 interview with photographer Robert Frank, who died on September 9, 2019.
Why did you decide in 1990 to give most of your photographic work to the National Gallery in Washington?
I know that after my death a crowd of people will come out of their burrow and come to my wife, saying, "You are given $ 10,000. In exchange, we will publish postcards, posters, posters, etc. I do not want that to happen to me. I do not want to market my work, let people go digging my contact sheets to publish The Americans , Volume II, or the Fallen Leaves by Robert Frank, you know, all the usual nonsense in the world of photography. So I gave my negatives to the National Gallery, but with a very specific and binding contract. I wanted to cut short any "extension" of my work. I selected the images that make up Americans in the 1950s; I drew them; It's finish. It is essential that the audience see what the photographer has chosen himself.
Is your vigilance related to changing the status of photography?
Yes. When I started, I did what I loved, freely, with no other reward than the satisfaction of doing something that you believe in, and because you believe in it. My "life", I earned "next door", working for magazines and advertising ... The sale of art prints did not exist. Until 1970, a museum gave you 15 or 20 dollars for one of your photos. Then came the collectors.
Today, the photographer's eye is necessarily different because he can make a living by commercializing his art. This is not dishonorable, but idealism has disappeared. Young people know that depending on their desire, or their talent, they can take this or that way, conceptual art , journalism, art for art ... They know that their time is limited, that Photographer is fashionable one, two or three years. In the old days, we did what we wanted, without intellectualizing. Today, we do not dream in the same way.
Photo of Robert Frank extracted from his book "The Americans", published in 1958. Editions Robert Delpire, 2018 Editions Robert Delpire, 2018
What status do you assign to contact sheets?
The board is a working document. During the elaboration of the Americans , in one year I had to stop once or twice to develop my films and see what I had done. Even when the photos are bad, watching them is instructive. It's very important! In particular, to see if the result corresponds to the intention of departure, or if it emerges a new idea to explore. The board is prodding you.