Afghanistan: rocket fire on Kabul, on the anniversary of 9/11
2019-09-10T23:40:34.071Z
The attack is the first in the capital after the US president announced Saturday to end talks with the Taliban.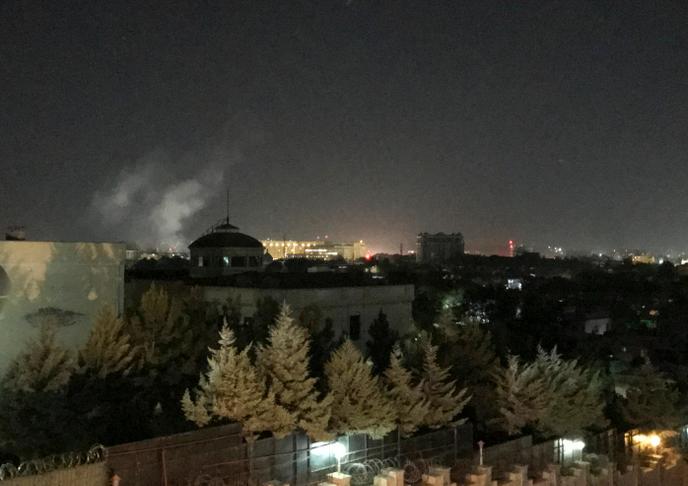 ---
A cloud of smoke rises near the US embassy in Kabul after a rocket fire on September 11. Cara Anna / AP
A rocket struck on Wednesday, September 11, one of the walls of the Afghan Ministry of Defense, located near the US embassy in Kabul. No casualties are to be deplored, said in a statement the spokesman of the Ministry of the Interior, Nosrat Rahimi. The attack came just after midnight, making the date symbolic as it marks the anniversary of the four suicide bombings that hit the United States in 2001.
Read also the editorial of the World: In Afghanistan, the Taliban remind Trump to reality
This is the first in the Afghan capital after US President Donald Trump announced Saturday to end talks with the Taliban on a withdrawal of US troops from the country. The insurgents had warned Tuesday that if the US abandoned these talks, they would "regret it soon" .
Read also: In Afghanistan, Donald Trump's failed diplomatic gamble
The September 11 attacks in New York, Washington, and Pennsylvania sparked US intervention in Afghanistan against the country-based Al-Qaida organization and the ruling Taliban in Kabul. The Afghan capital was the target last week of two attacks, claimed by them, which have caused many civilian casualties.
Article reserved for our subscribers Read also In Afghanistan, a new deadly attack in full peace process with the Taliban
Similar news: