Debate on fiscal stimulus goes up in Europe
2019-09-03T08:55:29.605Z
Faced with the risk of a recession, France calls on eurozone states with fiscal leeway to use them. More and more voices are calling for coordinated action by Member States in this area.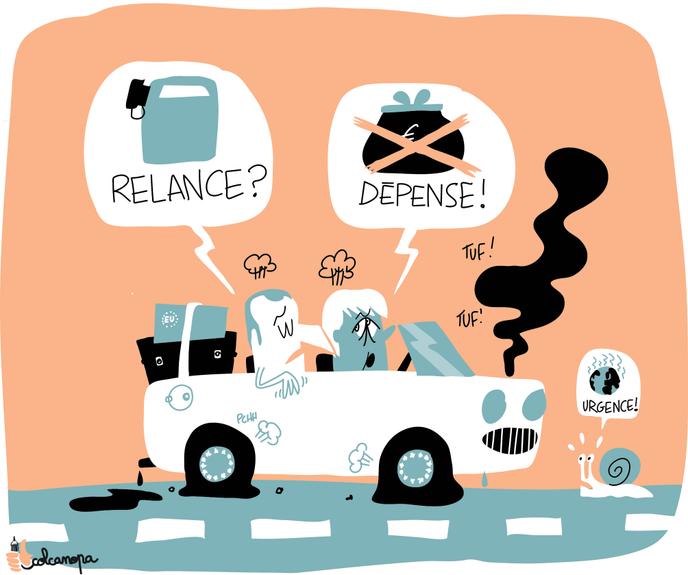 ---
Subscribers article
Colcanopa
The issue continues to grow, and it will be one of the key themes of the autumn: does Europe need a fiscal stimulus? "The pressure is rising, there will come a time when capitals will not be able to avoid really debating it," says a European source. "All states that have room for fiscal maneuver in the euro area must invest," said the Minister of Economy, Bruno Le Mayor, Sunday, September 1, on Europe 1 . Emmanuel Macron also raised the subject at the G7 Biarritz (August 24 to 26), while the International Monetary Fund (IMF), recalling that central banks do not have many cartridges to support the activity, calls for European countries to consider such an option ...
Article reserved for our subscribers Read also The four challenges of the euro zone
It must be said that since the beginning of the year, the global economy has continued to deteriorate. Affected by Washington's rising tariffs and slowing domestic demand, the Chinese economy grew by only 6.2 percent between April and June, its slowest pace since 1993. On August 14, Ten-year US yields fell below the two-year rate, causing panic on the stock markets: such a "reversal of the yield curve" generally precedes a recession of a few months.
But concerns are concentrated mainly on the euro zone - and especially on Germany, whose economy contracted by 0.1% in the second quarter. The German industry has been in recession for almost a year, weighed down by the Chinese slowdown and the difficulties of its automotive sector. In August, the morale of entrepreneurs fell to its lowest level since 2012, and the country could fall into recession in the third quarter, warns the Bundesbank.
Calls to loosen the budget gap in Germany
Faced with this risk, more and more voices are rising in Germany to call on Chancellor Angela Merkel to loosen the budget and support the activity. Or, to give up the famous "Schuldenbremse" , the mechanism of "debt brake" registered in 2009 in the Constitution, limiting the federal structural deficit (federal deficit adjusted to the effects of the economy) to 0.35% of the GDP, and indicating that the budgets of the Länder should be balanced from 2020.
This news is expired in our cache, please access its source.